Enter your information and I'll get right back to you with a free home estimate.
check
Sent
What's my home worth?
Enter your information and I'll get right back to you with a free home estimate.
check
Sent
Todd Patterson
Coldwell Banker
Your Tax Refund Can Help You Achieve Your Homebuying Goals
April 12, 2023
---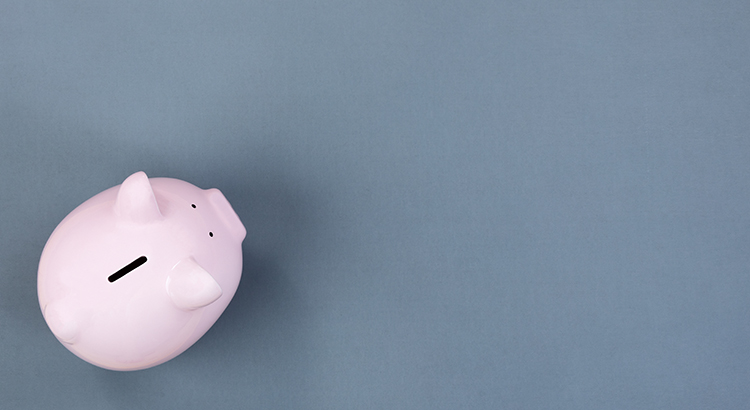 Have you been saving up to buy a home this year? If so, you know there are a variety of expenses involved – from your down payment to closing costs. But there's good news – your tax refund can help you achieve your goals by paying for some of these expenses.
SmartAsset estimates the average American will receive a $1,798 tax refund this year. The map below provides a more detailed estimate by state: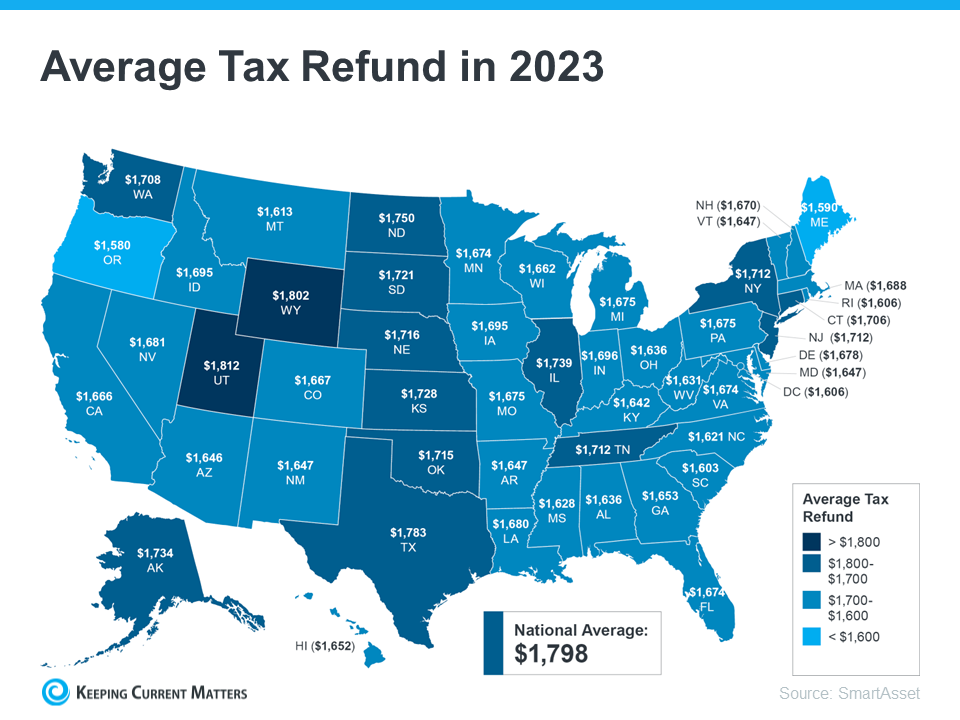 According to Freddie Mac, there are multiple ways your refund check can help you as a homebuyer. If you're getting a refund this year and thinking about buying a home, here are a few tips to keep:
Saving for a down payment – One of the largest barriers to homeownership is saving for a down payment. You could reach your savings goal more quickly than expected by using your tax refund to help with your down payment.
Paying for closing costs – You have to pay fees to your lender, real estate agent, and other parties involved in the homebuying transaction before you can officially take ownership of your home. You could direct your tax refund toward these closing costs.
Lowering your interest rate – Your lender might give you the option to buy down your mortgage interest rate during the homebuying process. That means, you could pay upfront to have a lower interest rate on your fixed-rate mortgage.
The best way to prepare to buy a home is to work with a trusted real estate professional who understands the process. They'll help you navigate the costs you may encounter as you begin your homebuying journey.
Bottom Line
Your tax refund can help you reach your goals of homeownership. Connect with a local real estate agent to discuss how you can start your journey today.
---
Tags:
Featured Listings
Single story four bedrooms and two bathrooms home on corner lot with paved RV access and 3 car garage. This home has been renovated with upgrades to kitchen, bathrooms, plumbing fixtures, lighting fixtures, flooring, appliances, countertops, windows...
View property at the top of Ana Verde. This single story home is meticulously kept. Grand entryway into custom interior painted, wainscoting paneling, custom 6'' base boards, dark engineering hardwood flooring & raised panel doors throughout...
Presley subdivision centrally located in west Lancaster. This two story pool home has been freshly painted and newly carpeted. Home has four bedrooms and three bathrooms...
Rancho Vista (Fairways) Pool Home. This two story is locate on a Cul de sac street. This well maintained home has bedroom and bathroom downstairs. Wood look ceramic tile flooring, Quartz countertops, Stainless appliances...