Enter your information and I'll get right back to you with a free home estimate.
check
Sent
What's my home worth?
Enter your information and I'll get right back to you with a free home estimate.
check
Sent
Todd Patterson
Coldwell Banker
What Homeowners Want To Know About Selling in Today's Market
November 22, 2022
---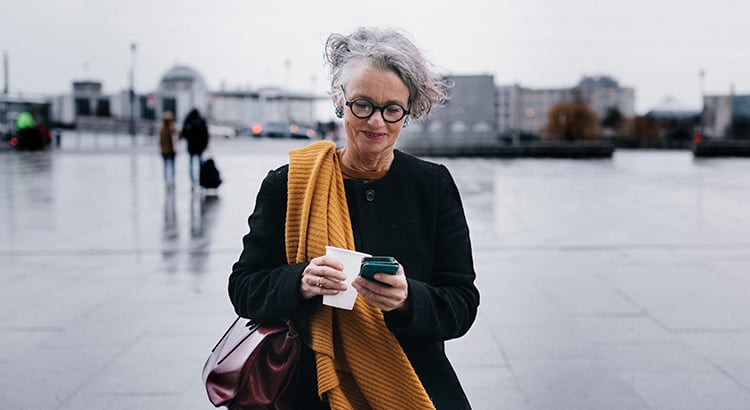 If you're thinking about selling your house, you're likely hearing about the cooling housing market and wondering what that means for you. While it's not the peak intensity we saw during the pandemic, we're still in a sellers' market. That means you haven't missed your window. Realtor.com explains:
". . . while prospective home sellers may lament that they missed their prime window, in reality, this is still a terrific time to sell. In fact, according to a recent Realtor.com® home seller survey, 95% of sellers who sold their home in the past year got more than they paid for it.

Nonetheless, some of the more prominent pandemic trends have changed, so sellers might wish to adjust accordingly to get the best deal possible."
The key to success today is being realistic and working with a trusted real estate advisor who can help you set your expectations based on where the market is now, not where it was over the past few years.
Here are a few things experts say today's sellers need to consider.
Be Willing To Negotiate
At the peak of the pandemic frenzy, sellers held all the leverage because inventory was at record lows and buyers were willing to enter bidding wars over homes that were available. This year, the supply of homes for sale has increased as the market cooled. Even though inventory is still low overall, buyers today have more options, and with that comes more negotiation power.
As a seller, that means you may see more buyers getting an inspection, requesting repairs, or asking for help with closing costs today. You need to be prepared to have those conversations. As Ali Wolf, Chief Economist at Zonda, says:
"Today's market is different than it was just six months ago. . . Sellers that want the contract to move forward should be willing to work with the buyer. . . Consider helping with the closing costs or addressing many of the items on the home inspection list."
Price Your Home at Market Value
It's not just that the number of homes for sale has grown this year. Buyer demand has also pulled back in light of higher mortgage rates. As a result, pricing your house appropriately so you can catch the eyes of serious buyers is important. Greg McBride, Chief Financial Analyst at Bankrate, explains:
"Price your home realistically. This isn't the housing market of April or May, so buyer traffic will be substantially slower, but appropriately priced homes are still selling quickly."
You don't want to overreach with your price and deter buyers. At the same time, you don't want to undervalue your home and leave money on the table. This is another area where an agent's expertise comes in handy.
Think About Your First Impression on Buyers
Buyers have more options and are more particular about their investment since it costs more to buy a home given today's mortgage rates. As a result, you need to make sure your house shows well. As an article from realtor.com says:
"To stand out in the market, sellers should make their home attractive to buyers, which usually means some selective updates."
This could include everything from staging the home, to making small cosmetic updates, tackling repairs, or undergoing renovations. A trusted real estate professional will help you assess what may be worthwhile to do compared to other recently sold homes in your area.
Bottom Line
To sum it all up, your house should still sell today and move quickly if you're realistic about today's market. As a press release from Zillow puts it:
". . . sellers need to do things right to attract the attention of these buyers — pricing their home competitively and making their listing attractive to online home shoppers."
For expert advice on how to sell your house in a shifting market, lean on a local real estate professional.
---
Tags:
Featured Listings
Single story four bedrooms and two bathrooms home on corner lot with paved RV access and 3 car garage. This home has been renovated with upgrades to kitchen, bathrooms, plumbing fixtures, lighting fixtures, flooring, appliances, countertops, windows...
View property at the top of Ana Verde. This single story home is meticulously kept. Grand entryway into custom interior painted, wainscoting paneling, custom 6'' base boards, dark engineering hardwood flooring & raised panel doors throughout...
Presley subdivision centrally located in west Lancaster. This two story pool home has been freshly painted and newly carpeted. Home has four bedrooms and three bathrooms...
Rancho Vista (Fairways) Pool Home. This two story is locate on a Cul de sac street. This well maintained home has bedroom and bathroom downstairs. Wood look ceramic tile flooring, Quartz countertops, Stainless appliances...