Enter your information and I'll get right back to you with a free home estimate.
check
Sent
What's my home worth?
Enter your information and I'll get right back to you with a free home estimate.
check
Sent
Todd Patterson
Coldwell Banker
There's Only Half the Inventory of a Normal Housing Market Today
August 10, 2023
---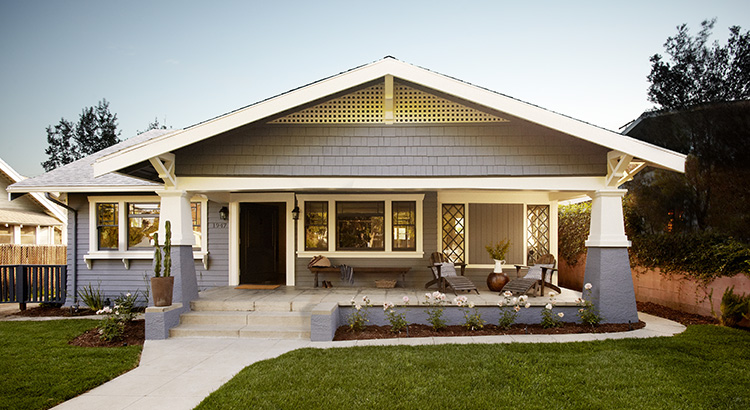 by Keeping Current Matters
Wondering if it still makes sense to sell your house right now? The short answer is, yes. Especially if you consider how few homes there are for sale today.
You may have heard inventory is low right now, but you may not fully realize just how low or why that's a perk when you go to sell your house. This graph from Calculated Risk can help put that into perspective: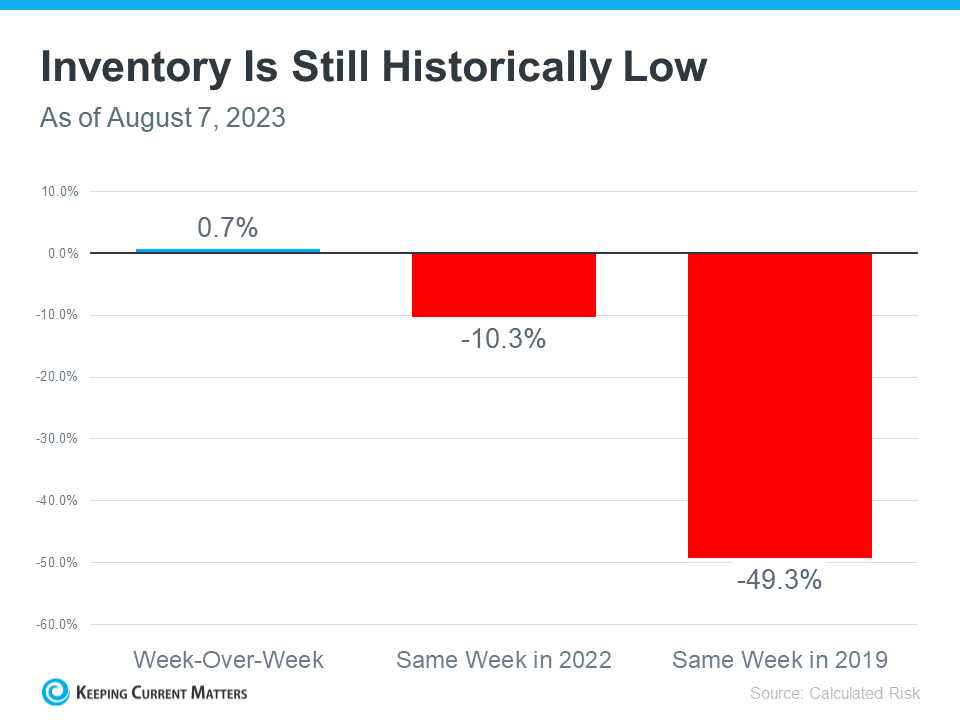 As the graph shows, while housing inventory did grow slightly week-over-week (shown in the blue bar), overall supply is still low (shown in the red bars). Compared to the same week last year, supply is down roughly 10% – and it was already considered low at that time. But, if you look further back, you'll see inventory is down even more significantly.
To gauge just how far off from normal today's inventory is, let's compare right now to 2019 (the last normal year in the market). When you compare the same week this year with the matching week in 2019, supply is about 50% lower. That means there are half the homes for sale now than there'd usually be.
The key takeaway? We're still nowhere near what's considered a balanced market. There's plenty of demand for your house because there just aren't enough homes to go around. As Lawrence Yun, Chief Economist at the National Association of Realtors (NAR), explains:
"There are simply not enough homes for sale. The market can easily absorb a doubling of inventory."
So, if you want to list your house, know that there's only about half the inventory there'd usually be in a more normal year. That means your house will be in the spotlight if you sell now and you may see multiple offers and a fast home sale.
Bottom Line
With the number of homes for sale roughly half of what there'd usually be in a more normal year, you can rest assured there's demand for your house. If you want to sell, connect with a local real estate agent now so your house can shine above the rest while inventory is so low.
---
Tags:
Featured Listings
Single story four bedrooms and two bathrooms home on corner lot with paved RV access and 3 car garage. This home has been renovated with upgrades to kitchen, bathrooms, plumbing fixtures, lighting fixtures, flooring, appliances, countertops, windows...
View property at the top of Ana Verde. This single story home is meticulously kept. Grand entryway into custom interior painted, wainscoting paneling, custom 6'' base boards, dark engineering hardwood flooring & raised panel doors throughout...
Presley subdivision centrally located in west Lancaster. This two story pool home has been freshly painted and newly carpeted. Home has four bedrooms and three bathrooms...
Rancho Vista (Fairways) Pool Home. This two story is locate on a Cul de sac street. This well maintained home has bedroom and bathroom downstairs. Wood look ceramic tile flooring, Quartz countertops, Stainless appliances...